Pack News
Subscribe to posts
Pleas
e join us for Scouts Night at the Frederick Keys.  The Parade starts at 5:30 PM and the game starts at 6 PM. There will be fireworks following the 
game a
s well as an optional sleepover on the field that night, as well.
Brad 
Glazer (Tiger Dad) has volunteered to help wrangle our registration. There are many options for food, ticket prices, and sleepover food.  Please see the all-Pack email of FB post for the forms.  All reservations will be due to Brad on the Pack meeting on May 20th.  
Class B uniforms are fine for this event.  If you are participating in the Parade at 5:30 PM, Class A uniforms are suggested.
Please join us on Saturday, May 18th, at the National Cryptologic Museum.  Since this day is on Armed Forces Weekend, the museum will have special activities and exhibits.
This will be an unstructured visit.  The museum is open from 10AM - 2PM.  Since many families have sports in the morning, meeting at about noon is the goal, but families are invited to visit the museum at any time that works for your family.
The museum is located just west of Fort Meade, at the corner of 32 and MD 295.  Address: 
8290 Colony Seven Road, 
Annapolis Junction MD 20701
Class B uniforms (Green T-Shirts) for this event.
Please join us f
or our Spring Camping weekend, coming up soon.  Located atop South Mountain, Washington Monument State Park is named for the first com
p
leted monument dedicated to the memory of George Washington. The Washington Monument is a rugged stone tower that was initially erected by the citizens of Boonsboro in 1827. The monument makes it an ideal site for spotting migratory birds such as hawks, eagles, and 
falcons. 
The main office f
or South Mountain State Battlefield is located in Washington Monument State Park. Stop by the park office or museum to learn more about the first major Civil War battle fought in Maryland.
Most of the Washington Monument's hiking trail is part of the 
Appalachian National Scenic Trail
. 
Hello Everyone!
Below is the sign-up link for the Scouting for Food event. There are two weekend dates available to sign-up and each day is anticipated to take about 2 hours or so to complete. I would encourage any families able to attend and assist with one of the weekends. This is a great opportunity for the scouts to earn their public service requirement of their Council Fire loop. The flyer and informational packet is attached. This is my first year participating in the event so I'll do my best to answer any questions. The format is a bit changed this year with the door hangers instead of the plastic bags. In previous years, the scouts distributed plastic bags with instructions affixed to them. Apparently last year many of the bags blew away in the wind. This year the scouts will be placing door hangers with instructions and those contributing food will use their own plastic bags. 
Update: (March 23) The Pack and Troop together collected 1400 pounds of food.  Thank you Pack and Tropp 719 for your service to our neighbors in need of food.
Pack 719 Families,
The
Blue
and
Gold
Dinner is coming soon, hosted by the Bear, Wolf, and Lion Dens.  The theme this year is "LEGO".  This is a time for families to gather and celebrate Scouting.  We'll have Lego-themed games, skits, and plenty of food. One of our Pack's traditions is to have a cake contest, so please help your Cubs bake and decorate their best Lego-themed cake.
Families, grandparents, Aunts & Uncles are welcome.  Please RSVP to your Den leader no later than Feb 15th so we can get a good headcount for food.  We expect about 200 people to attend, so having an accurate number for planning will help greatly.
When: Sunday, Feb 24th from 3-6PM
Where: Wesley Freedom UMC, at the main church in the Community Life Center (Room 500).
We need help setting up before and cleaning up after. The Sign-up Genius is at:
Yours in Scouting,
Peter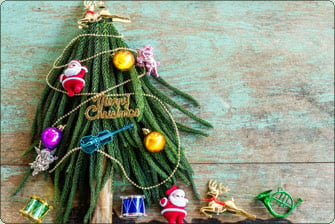 Boy Scout Troop 719 is selling Christmas trees in the Gold's Gym Parking lot and we will be there to help boost their sales! Our cubs will provide hot chocolate, donuts, and snack sticks for sale while customers are looking (and buying!) trees. We will need two cub scouts per time slot. This will be a great opportunity to interact with the Boy Scouts and raise some money for our Pack!
We have four sign-up windows over the next two weekends and can increase the number of windows if more cubs want to sign up!!
Sign up at: https://www.signupgenius.com/go/20f0c49a9ac2ba6ff2-site
Location: Gold's Gym parking lot
1332 Londontown Blvd, Sykesville, MD 21784 
Our Pack theme this month is "reverent", and this event will allow our Cubs to explore how to show reverence towards our nation's veterans.  Wreaths Across America is a national event and we will participate at the Baltimore National Ceremony, 5501 Frederick Ave, Catonsville, MD 21228. The ceremony starts at Noon and lasts about a half hour, followed by the wreath laying which also takes about a half hour.  Last year, parking was plentiful but for some required a bit of a walk.  Exiting the cemetery also took a bit of time.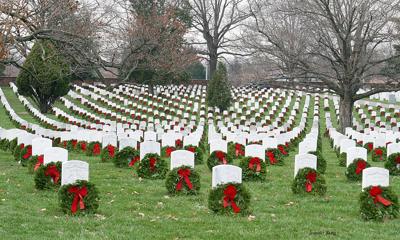 Our theme for this month is Reverent.  To allow our Scouts to honor our elders, please join us at Brinton Woods Nursing and Rehab Center, 1442 Buckhorn Rd, Winfield, MD 21784 on December 2nd at 2PM.  We will gather to sing carols to the residents and to deliver the Holiday cards that we're making at the Pack meeting on Nov 26th.  Afterward, we'll meet as a Pack for a short awards ceremony.  
Our goal, of course, is to have a safe and great weekend for all of our campers so they'll have a lifelong love for camping. The current weather models say that there is a likelihood of winds of 50-70mph on the coast from VA to Maine, with significant winds and rain inland.  Given that, it's the right answer to cancel the camping weekend and propose an alternative to you, our families, who have blocked off this weekend for our Pack.  The Committee has discussed several alternatives, and the best path ahead is:
First, this weekend: Gather Satuday at 4PM at the Wesley Freedom Youth center (where we normally meet).  Games and activities 'till 5:30PM.  Dinner at 5:30PM (walking tacos and hot dogs, chips, drinks).  Then movie night with popcorn (movie TBD).  After that -- dismissed except for the Lions who will be able to sleep over in the game room in their tents.  There is the possibility that a couple of other families could sleep over, but we'll have limited space due to the need to keep most of the chairs, etc. in place for the church services the next morning.  The Lions **really** want to sleep in their tents, and this seems like a very good way to make that happen.

Second, plan an outing before it gets too cold.  It was mentioned taking a hike in Gettysburg.  We could always do McKeldin, too.  Something to get outside and do the exploration and nature parts of the camping weekend we're missing.
Please let your Den Leader know if you can join us for dinner and a movie night.  We appreciate your flexibility!!!
Fall camping is on October 26-28 at the Patapsco State Park (Hilton area). It's about a 30 min drive from Wesley Freedom UMC, which should allow great flexibility for families to travel to/from the campground.  The area has great hiking, fishing, and exploring right from the campsite and a tire park is close by.
The details and agenda for each day are attached.  Many details -- please look -- each Den has responsibilities,  Please RSVP to your Den Leader this week.  We'll need that to purchase the food and make sure that we have everything we need to have a GREAT weekend!
If you don't have all of the Personal Camping items (see attached), please let your den leader know.  We can help as many of us have extras.
Please RSVP soon, as that helps all of us who are planning events and purchasing items

.

Please fill out the Medical Form, parts A&B (see attached below) and return to your Den Lader before Camping.  All adults and youth participating in camping need a medical for filled out prior to the camping event.
Many thanks to Alysa Simms, the Camping coordinator for helping to pull this all together.  
Links:
- Sign Up Genius for supplies: https://www.signupgenius.com/go/20f0c49a9ac2ba6ff2-fall
- Camping news: 
 https://docs.google.com/document/d/17GKiTjOJ723grGeKX_wiCbenrc5Y3cummnKmAIDRLlg/edit?usp=sharing